The title cathedral gentleman emerges again and again. The cathedral gentlemen were the department heads of the bischoeflichen administration, partly with theological, partly with legal study. - beside many pin ladies the family placed several Aebtissinnen. - two envoys were noticeable to me (Gottschalk, which of 1550 - 1600 lived, represented the interests of the cathedral chapter of Osnabrueck with the archbishop of Cologne. Gerhard Johann traveled for the large cure prince to the yards in Sweden, Poland, Denmark and the Netherlands.) - Heinrich v. Ledebur became 1561 Komthur of the Johanniterordens and led the coming situation. Its Epitaph in the Johanniterkirche situation north Osnabruecks, close of the exit Neuenkirchen/Voerden at the motorway 1, which illustrates him life-largely, is worth seeing. It delivers also its appointment as the Prior of the medal for the Netherlands, Denmark, Norway and Sweden and as the Receptor (thus delivery A takers) of the north.

We find a further important servant of the church in Paderborn: Bishop Clemens Frhr v. Ledebur Ledebur-Wicheln (1770-1841) created the nursing for the sick medal of the Vinzentinerinnen and acquired large earnings/services around the promotion of the public education. A large nephew of the bishop became K.u.K. Agriculture Minister in Vienna.
Two important Prussian generals must be called, the contemporaries of the bishop were: Alexander (master father of the Alexander branch) and Ludwig (master father of the extinct Ludwig branch). They fought for Prussia against Napoleon and in the wars of liberation, which terminated Napoleon rule over Europe. Ludwig led the Reservekavallerie of the prince Wilhelm of Prussia in the battle of Waterloo. Alexander became finally a commander of Wesel at the Niederrhein, Ludwig commander of Kolberg in Pommern. When I call general with important political influence Karl (Justus branch), who accompanied many political missions of the king as a wing aide King Friedrich of William III..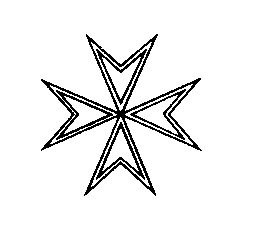 Also in the recent past our ancestors dedicated themselves to the service of the community and for the well-being of the native country worked. They experienced difficult times and were thrown partly several times from the marked course. As far as I can recognize, all mastered their fate usually future-oriented. They remained faithful thereby for the traditions and virtues as a fuehrungsschicht of Germany, to adhere whereby it depended not to hang the Faehnlein after that hoist but also in the change to the principles from right and behaviour to. That remains also in the future our task.
The family of Ledebur flowers to the free-wonderful in two lines, the graeflichen with the surname Wicheln and. It covers today 138 noble name carriers.
Gerhard Frhr v. Ledebur