Over the steep south slope of the Prager castle a belt of considerable baroque gardens extends. They carry the names of the aristocracy families, to which they belonged in the past. Successively developed in the process 18. and 19. Century of the Ledebur -, the Palffy and the prince mountain garden. They belong today to the most beautiful gardens of Prague. In the last years the kinds of LED castle and the small Palffygarten was again prepared, reconstructed. Originally the castle slope for strategic reasons was desert and bald. At present emperors Karls IV. were here then put on wine gardens. Up to the center 16. Century was actually this area periphery of the city, because the medieval attachment of Prague ended here. An age-old trade route - in its process the today's forest stone lane (Valdstejnska ulice) lies - led by the Piseker gate to the place, in which today the Ledebur and the forest stone palace (in the illustration No. 1, 2 and 9).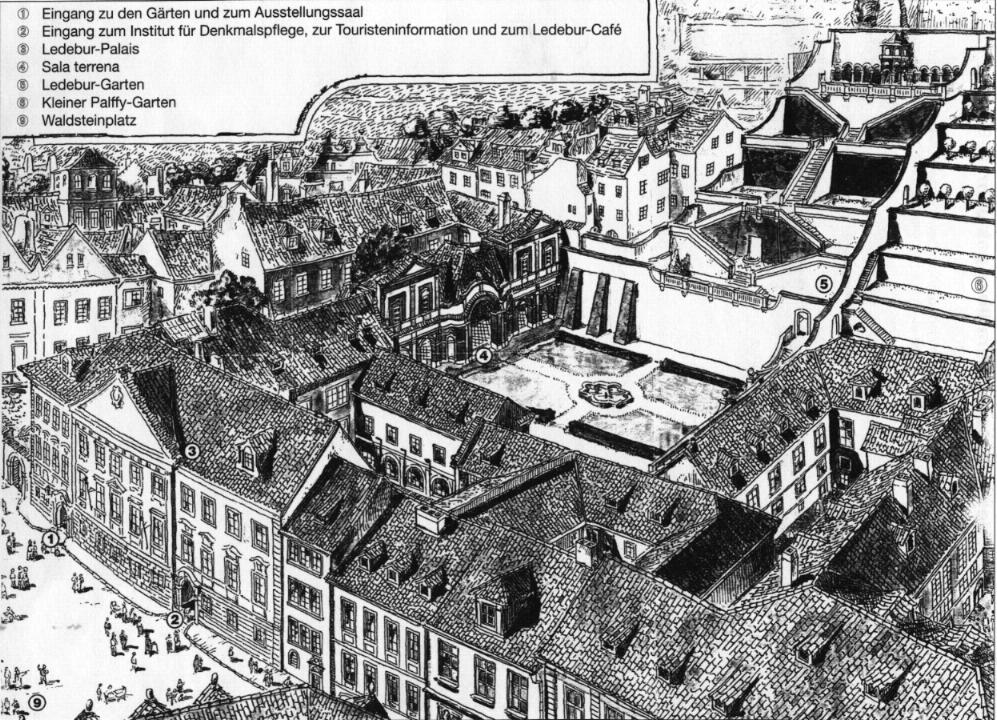 In the twenties 17. Century began here the imperial Generalissimus Albrecht Wenzel Eusebius v. Waldstein (boiling stone), to establish its palace which became the first monumental building of the Prager of baroque. After completion of the dreissigjaehrigen war an active building activity began in this area.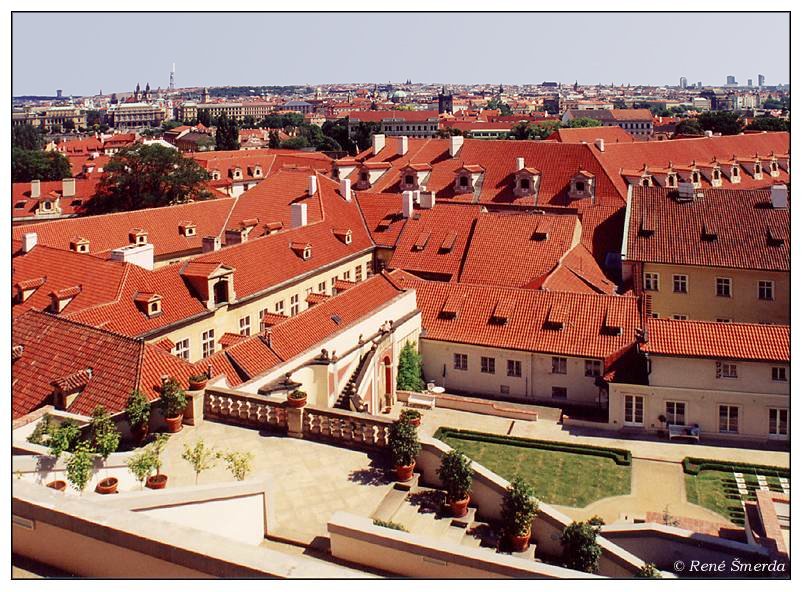 As many other palaces in the environment here the Ledeburpalais resulted from connection of two Renaissance houses. The first large change took place 1669 under the owner count Jan Vaclav v. Kolowrat. The garden originated in only at the end 17. Century. Architecturally most valuable part of the object is probable the Sala terrena, the work one the most important Prager baroque architect.
At the end 18. Century the palace and the garden were again converted, this time in the spirit of the late baroque after a project of the architect Ignaz Palliardi. After count Kolowrat Kaspar Benedikt Frhr v. Ledebur Ledebur-Wicheln owner of the palace became. He deceased there 1801. After him count August and count Adolf v. Ledebur Ledebur-Wicheln possessed it. The giebel of the palace the family coat of arms Ledebur ziert.
After repair at the beginning of the fifties 20. Century the gardens of the public were made accessible and developed to one to most visited places in historical Prague.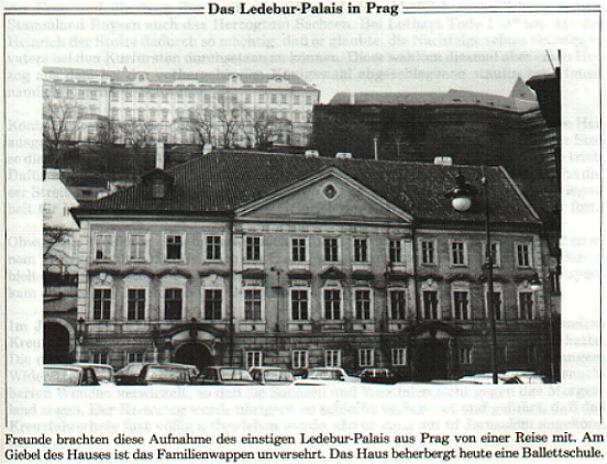 Das
The Ledeburpalais is since 1991 seat of the national institute for monument care and the Czech Nationalkomittees ICOMOS. In addition it accommodates the Prager tourist information and the Ledebur Café.
An inscription to the Archivolte of the entrance portal asks:
ANGELI TUI SANCTI HABITENT IN I/CO DOMO QUI NOS IN PACE CUSTODIANT
Let your holy angels in this house live, on that it our peace protect